Our curriculum combines aspects of the Montessori Curriculum with elements of the Early Years Foundation Stage EYFS. It consists of Practical Life Exercises, Numbers and Problem Solving, Physical Development, Creative Development, Personal, Social and Emotional Development, Communication, Language and Literacy, Understanding the World, Music and Movement and Sensorial Education. Children work in small classes under the care and guidance of skilled and experienced teachers and each child is encouraged to learn at his or her own pace  through play.  We take into consideration developmental goals and milestones for each age range and gradually help each child develop school readiness skills, which include their fine and gross motor development.
We bring out and celebrate the best in every child and follow a broad curriculum consisting of:
Listening to Stories
Here at Footsteps, we passionately believe in the power of stories to enrich a child's life and we make it part of our curriculum to have the children listen in groups to stories.
We meet kids where they are.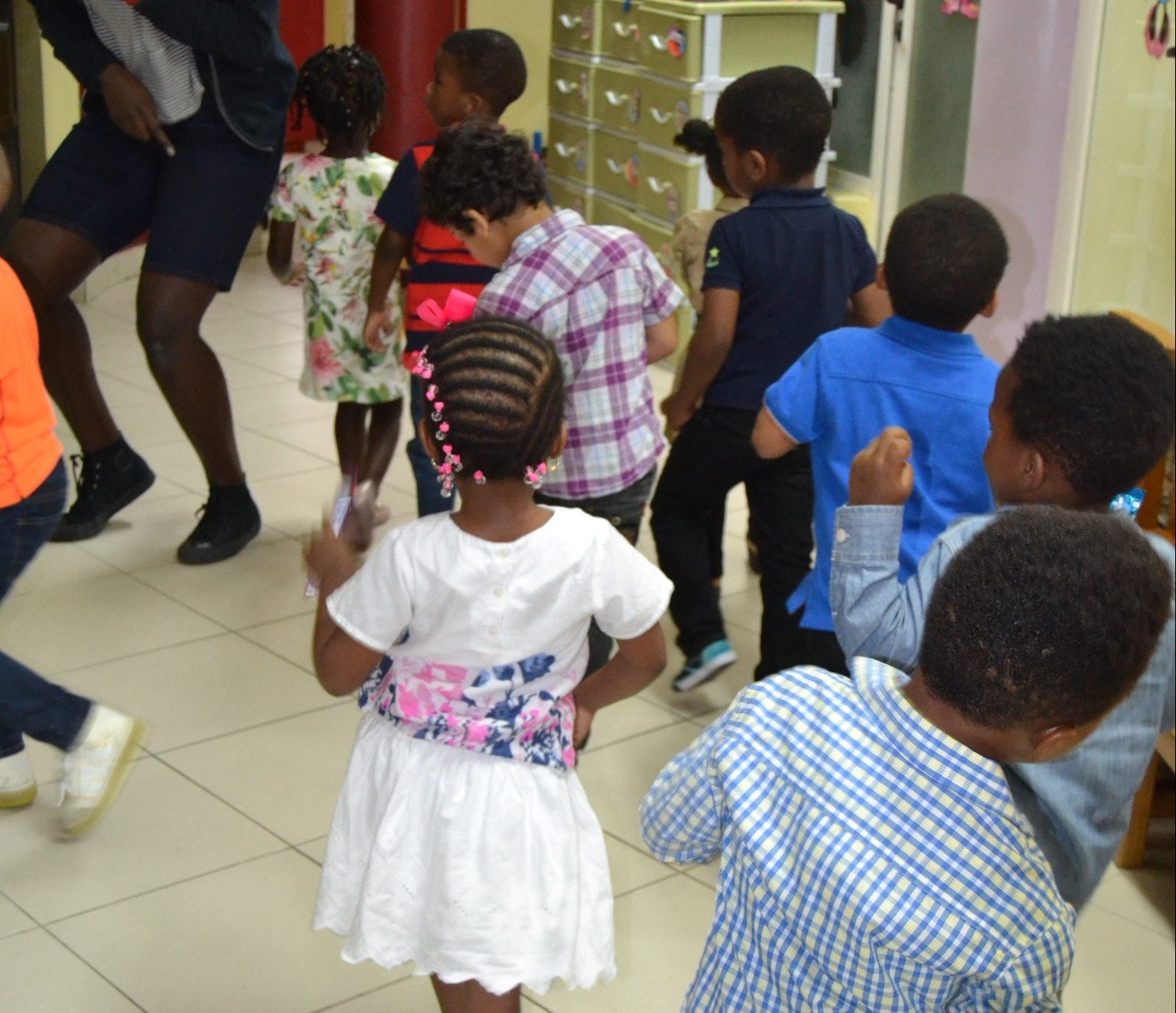 We know that it isn't only your child's knowledge and intellect that should be focused upon during their time at Footsteps.
Our staff work hard to also develop every child's social and personal skills and, ultimately, help them to recognise and appreciate the importance of positive characteristics and behaviour, such as politeness and kindness to others.
As well as their mental development, children require exercise. We frequently encourage children to get active through play.
The school has outdoor areas incorporating playground equipment on which children can safely clamber and simply enjoy time away from the classroom in a secure and healthy environment.
Children are provided the opportunity to exercise to develop and strengthen their motor skills through such activities as skipping and throwing, kicking and catching balls.